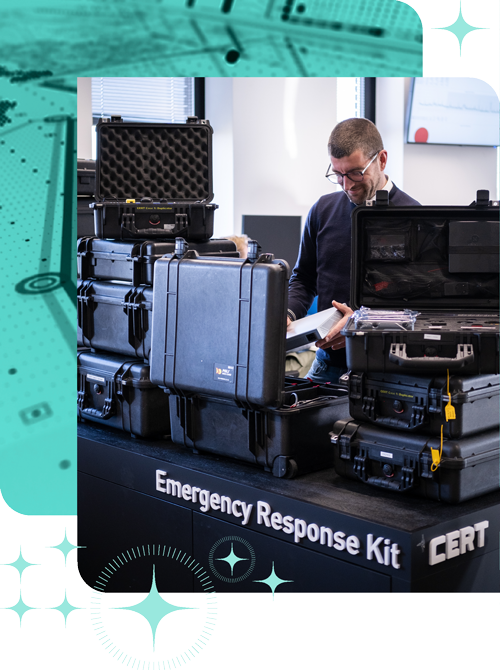 Rapid Response
Back to business, as quickly and securely as possible
Adequately preparing and responding to a (possible) intrusion is an integral part of modern security and privacy management.
 This service functions as an extension to your security and IT team and provides you with:
Guaranteed availability of our cyber experts in the CERT, 24/7.
Preparation for a cyber security incident, trained and embedded in your organisation.
Access to a multidisciplinary incident response team, including behavioural, legal and crisis communication experts.
Agreed conditions to save time and discount on our hourly rates.
Our motto is: Back to business as usual, as quickly and securely as possible
We do this by assembling specialised teams based on the type of incident, comprised of members of our NW-CERT who are highly trained in incident response and crisis management. With our flexibility and integration within your incident and crisis response processes, we achieve a highly effective and efficient response. By helping you prepare for incidents through our integrated approach, we will get you back to business as usual, as quickly and securely as possible, the moment disaster strikes.
Are you in need of support right now? Please do not hesitate to contact our CERT.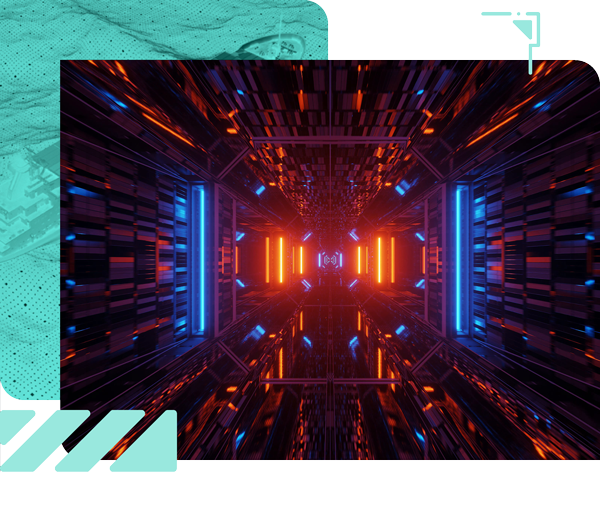 No resources?
Leave your Cyber security to us!
Frequently Asked Questions
We can imagine that you have many questions. You can always contact us to learn more. Below are a few examples of questions that we can investigate further with you.
Who can call the CERT?
Anyone can call the NW-CERT for help or advice regarding a cyber incident. However, for our clients, we draft a Rapid Response Plan where we document specific people who are allowed to call the NW-CERT and those who are allowed to approve the deployment of the NW-CERT.
Is the CERT always available in case of an incident?
We always ensure sufficient availability to cover all our Rapid Response clients. During busy periods, our customers always have priority over non-customers. Additionally, besides our dedicated CERT team, we have another virtual team members ready to go and help out when needed.
Do we still need the Rapid Response Service if we have a (managed) SOC service?
Usually, a SOC can (automatically) handle minor incidents involving one or multiple endpoints. However, severe incidents (or potential crises) require proper responses consisting of additional incident response capability and expertise. The adequate response to an incident is the NW-CERT's expertise; this is where our Rapid Response Service comes in. This service is an extension of your internal team. It provides access to a multidisciplinary Incident Response Team, including legal experts, crisis communication experts, negotiators, crisis managers, incident coordinators, forensic investigators, and recovery and infrastructure specialists. By combining forces with your internal team, we will return your organisation to an operational state as quickly and securely as possible when things go wrong.
We are here for you
Need help with your cyber security or wondering how secure your business really is?
Get in touch and we will help you find the best solution.