you can Call us 24/7 for help with a cyber incident


00800 1744 0000
Get a clear triage of your situation within 30 minutes.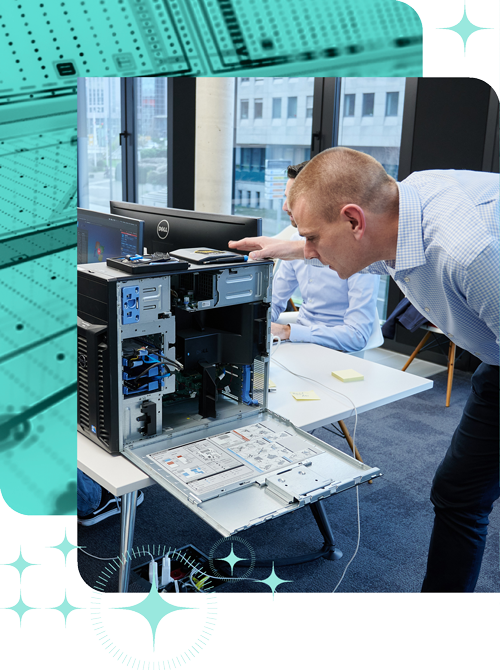 Incident response
The next 30 minutes can be crucial to your business
You want a trusted partner at your side in a difficult situation, Northwave's Computer Emergency Response Team (CERT) is the expert you need. Please do not hesitate to call us to discuss your situation. We will be:
Fast
A fast reaction is crucial. We will assess your situation within 30 minutes and explain your options. 24 hours a day. We deploy anywhere on the next flight out.
Experienced
Our incident Response team deals with 200 serious cyber attacks a year, getting companies back to business as usual, as fast and securely as possible.

At your side from A to Z
Our experience and expertise of cyber incidents is diverse and deep. For every situation we have the needed experience at hand and will guide you through everything you encounter. We do not only focus on the recovery of your systems and business, but also the impact an incident has on your employees.

Dealing with your ransomware attack
A ransomware attack has a huge impact on your organisation, for this reason you want a confident crew at your side. When we arrive we make sure to take on:
We Cover The Forensics
Our certified forensic capabilities and equipment enable you to understand the facts of the breach (root cause) and act upon them. We objectively gather information, suitable for potential legal steps.
We Work On Your Recovery
We use our extensive experience in recovery to bring you back in business responsibly and quickly. While you are down, we help you manage your stakeholders and supply chain partners.
We Do The Negotiations
We are familiar with the peculiarities of the actors that are trying to extort you. This helps in making the best of the situation you are in and keeping damages as small as possible.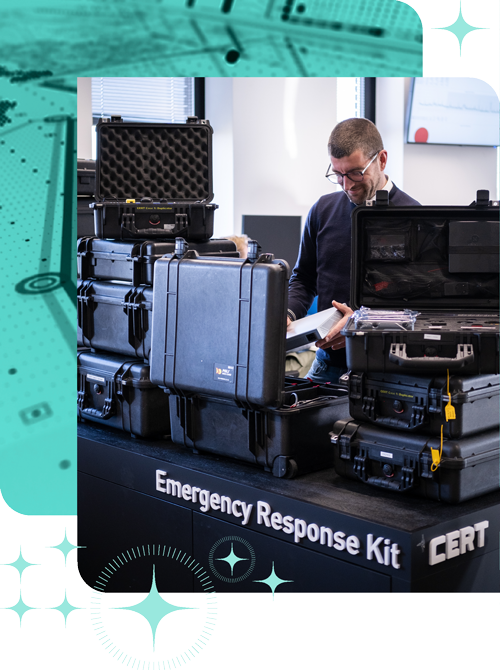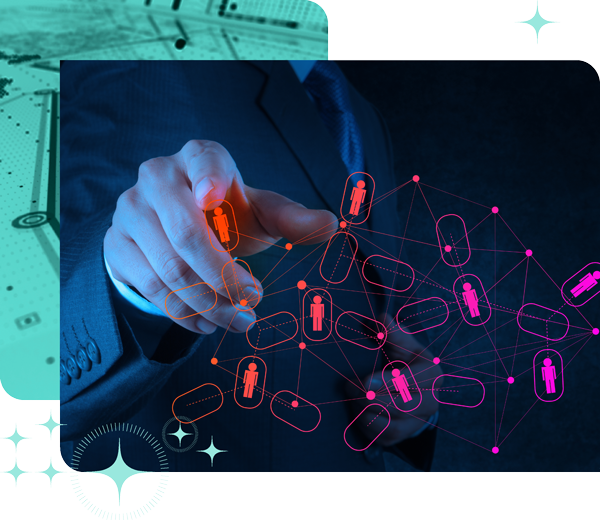 Get Back In control
A cyber breach is now deemed the biggest risk by business leaders across the globe*. How can you make sure your business is adequately protected? Northwave is one of the few specialists in Europe to offer a complete outtasking formula.

Is my company adequately protected?
Being in control means being able to always answer the question if your protection is on par. The Security and Privacy Office Service gives you this insight. We transparently manage your information security and privacy posture based on best practices, the ISO27001 standard and an experienced dedicated crew.
We are here for you
Need help with your cyber security or wondering how secure your business really is?
Get in touch and we will help you find the best solution.