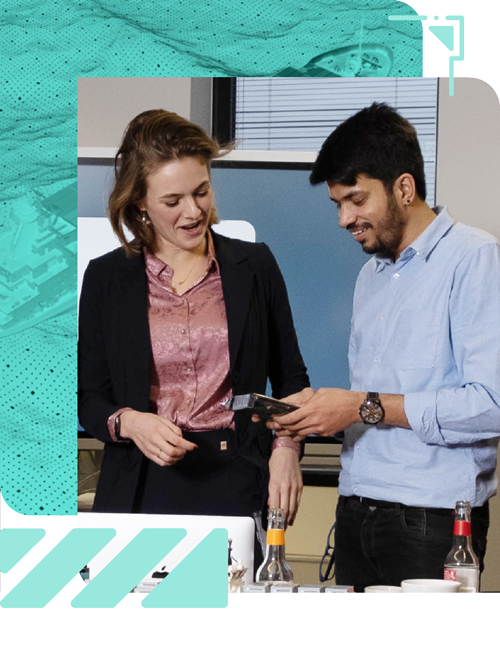 Vacancy
Senior IT engineer
You are the technical leader for our internal IT department, with special attention to security and our enterprise architecture.
What You Do
As a Senior IT Engineer you make sure the IT foundation is solid, for us all, to deliver our services. The environment is broad and dynamic: multiple Microsoft 365 and Azure tenants, centrally maintained Linux-servers, Mac endpoints and besides headquarters in Utrecht multiple smaller locations in Germany. For automating Terraform, Ansible and Python are the primary tools. You make sure new IT requirements or wishes find their place under the sun, while you make sure existing components keep getting better. You execute technical the more complex work yourself. With your knowledge and experience you coach your colleagues to help them execute their own IT projects. They can also contact you as a technical escalation point.
Your focus is the design and overview our IT-landscape. You help to securely configure new systems and help to secure existing systems better. This makes you a technical sparring partner for the CTO (Chief Technology Officer), SOC (Security Operations Centre) and the Security & Privacy Office.
The Team
The internal IT department is a team of 3 IT engineers, supported by the technical experts from the other Northwave "Bytes" teams (CERT, Blue Team, Red Team and Development). You report to the Teamlead Engineering.
Your development is important to us. We are growing fast as a company and this gives you the opportunity to grow with us. How you manifest this depends on your own wishes and ambitions and the technical developments within Northwave.
You Enjoy
Working for a specialized Cybersecurity company
Building technical, secure solutions
Maintain the overview of an ever-evolving IT landscape
Automating things is second nature
When a new vulnerability drops you immediately ask yourself, am I vulnerable?
What we expect from you
Extensive experience as an engineer (at least 5 years)

Extensive experience with designing and running IT infrastructure
Broad technical knowledge
Experience with scripting or programming, ideally in Python
An independent and structured way of working
What you can expect from us
Macbook, iPhone and company car
25 vacation days
Salary range: €4000 - €6000 euro, dependent on your knowledge and experience. Plus 8% holiday allowance.
Good retirement arrangement
Company wide courses and individual training opportunities to further develop yourself
225+ passionated colleagues to work with and learn from
Fun company events and parties, check our working at page here for an overview
Interested?
What is important to you in your next step? We would like to hear from you and start a conversation!
For more information or to apply directly, call or email Bastiaan.