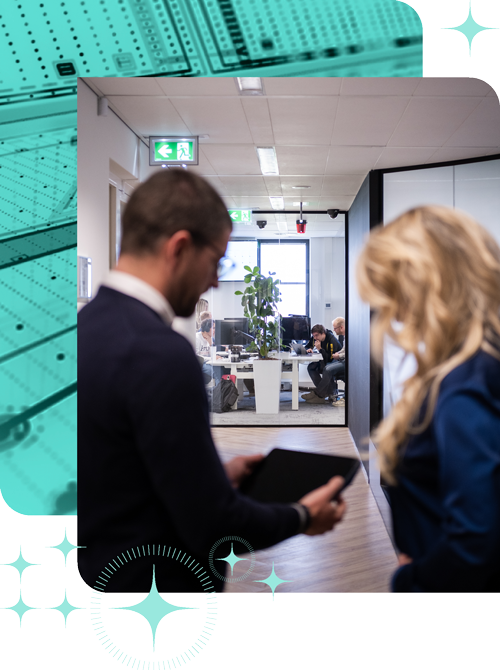 Vacancy is on hold till june
Tier 1 Analyst
You are responsible for ensuring incidents and intel reports received in the Northwave Detection Platform (NDP) are correctly handled.
What You Do
As a Tier 1 Analyst you analyze alarms originating from our clients' networks and ensure the client receives a thorough report. You decide whether the client should be informed and guide the client by proposing further steps. You base your analysis on pre-established procedures and playbooks. When incidents fall outside existing playbooks, you ensure proper coordination with the Tier 2 Analyst. Additionally, you deal with questions that come into the Security Operations Center by mail or phone. Additional activities include performing vulnerability scans and taking care of monthly reports.
The Team
Within our Security Operations Center (SOC) automation plays a major role. Our rapid growth requires continuous work on scalability, efficiency and quality. The in-house developed software ranges from reporting tools and external API links to 24/7 business-critical alarm routing and enrichment. It is necessary to continuously attune the SOC services to the increasing number of client's and their requirements. You will be part of the SOC Operations team that works together with the SOC Engineering team to deliver our monitoring service.
You Enjoy
A challenging environment to work in
Working in a team where fun and collaboration go hand in hand
Investigating and analysing security incidents
Continuously improving work processes
Informing clients about their security risks
Learning more about the SOC and cyber security in general
What we expect from you
You have strong communication skills in English
An independent and well-structured way of working
A big plus: You have prior experience within the cybersecurity field
Also a big plus: You have experience with Linux
What you can expect from us
New Macbook, iPhone and mobility scheme to support flexible working
25 vacation days
Good retirement arrangement
Company wide courses and individual training opportunities to further develop yourself
225+ passionated colleagues to work with and learn from
Fun company events and parties, check our working at page here for an overview
I get the change to develop myself in what i like.
As an analyst, you really make an impact with your work. Together with the other analysts, we are in the 'front line'. Without the work we do, there would be no customers and no need for the systems. I am also indispensable to the customer and always try to think along as best I can. You notice that we are really taking steps in the professionalisation of our SOC and I am allowed to do my bit. That is great fun! Besides my Tier 1 tasks, I also work on automating actions and writing technical scripts. I get the chance to develop myself in what I like.
Within the analyst team, there is a lot of laughter and we have good daily contact. We also regularly go out for dinner together, have team-building activities and compete on the Playstation. Of course, we also work hard, but there is plenty of time for fun!
Interested?
What is important to you in your next step? We would like to hear from you and start a conversation!
For more information or to apply directly, call or email Emilie.