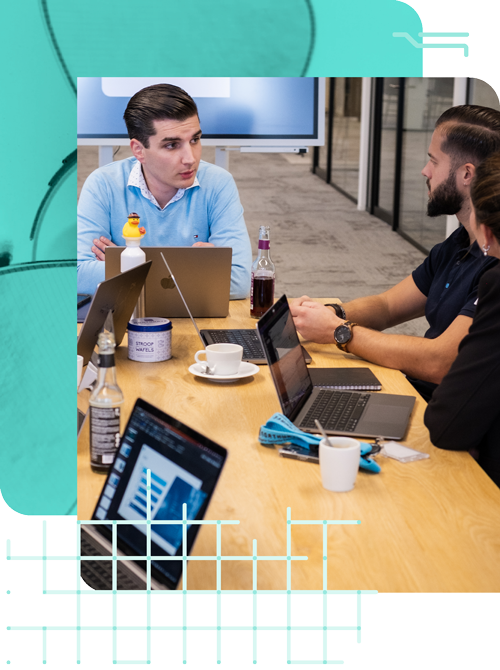 Vacancy
Graduation Internship
Are you almost done with your education? Is your thesis or graduation internship the only thing left that's standing between you and your degree? And do you have an idea for a cool research project related to security? Graduate at Northwave!
What You Can Expect From Us?
As a graduate student at Northwave you will work among a bunch of security specialists, all with different knowledge and expertise. There is always someone around to answer your questions or to brainstorm with. Your assignment is a unique addition for us, by improving a service or broadening our knowledge. You learn from us and we learn from you. Win-win.
Of course you can join our Pizza Phun & Pwnage nights, team outings and general meetings, CTFs, LAN parties, spontaneous "vrijmibo's" etc. You will have unlimited access to the well-stocked Fritz limo and Club Mate fridge and our impressive panini press. You will get a MacBook to work on, and a monthly internship compensation.
What Do We Expect From You?
You are pursuing a degree related to security towards business, Computer Science/Cybersecurity/HBO-ICT, Psychology or otherwise relevant;
You are in your final year of study and need to write your thesis during your internship;
You have already thought about the topic for your thesis and have a cool idea that you would like to carry out at Northwave;
You are passionate about security!
Interested?
What is important to you in your next step? We would like to hear from you and start a conversation!
For more information or to apply directly, call or email Julia.